Freedom and justice loving Eritreans declared initial victory against repression in Geneva; future opposition activities, and confrontation with the regime of Isaias Afwerki, will be measured against the victory of June 26, 2015, which has become the yardstick.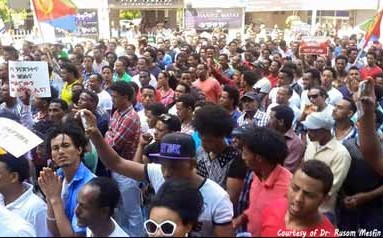 The Geneva rally has represented the true face of Eritrea; no such diverse crowd of Eritreans assembled in one place, around a united cause, in the last twenty years.
After so many years of activism, telling the world of their agonies and sufferings, and chronicling their losses, Eritrean freedom and justice seekers worldwide feel vindicated, and partly compensated, by the United Nations and the world community. Still, they hope for one more thing from the UN and the world community: taking the necessary steps to help stop the Eritrean nightmare that has been going on since 1993.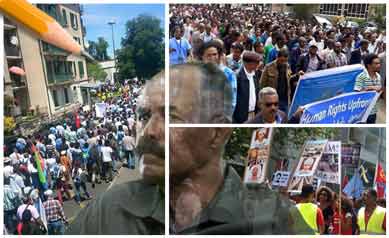 In general, Eritreans have always been skeptical of the UN. They widely believe they were subjected to the unnecessary thirty-year destructive armed struggle because the UN ignored their plight and appeals. The UN didn't raise a hand to protect the federal arrangement between Eritrea and Ethiopia when the latter violated it, though it oversaw the process of its implementation and was supposed to be the guarantor to prevent its violation. Unfortunately it neglected Eritreans when the Ethiopian emperor systematically eroded the federal agreement and finally declared Eritrea, a sovereign state, a mere province of his empire.
37780 Views Comments
Ethiopian lawmakers voted Tuesday to lift a state of emergency imposed three months ago across the country to curb widespread anti-government protests. The ending of the
3443 Views Comments
Kenyan police have fired tear gas at opposition protesters a day after their leader Raila Odinga announced his withdrawal from the presidential race, saying he
3746 Views Comments
The unrest raises questions about the future of Ethiopia's "ethnic federalism" system of governance, which is supposed to offer a degree of self-determination to the