The country has an international supermodel. It has a world-renown designer, a centuries-old textile industry, and its very own fashion school. It's Ethiopia, and it's perched to hit the global fashion industry by storm.
"I do see a trend of Ethiopian fashion going abroad," admits Mahlet Teklemariam, the organizer of Addis Ababa Fashion Week.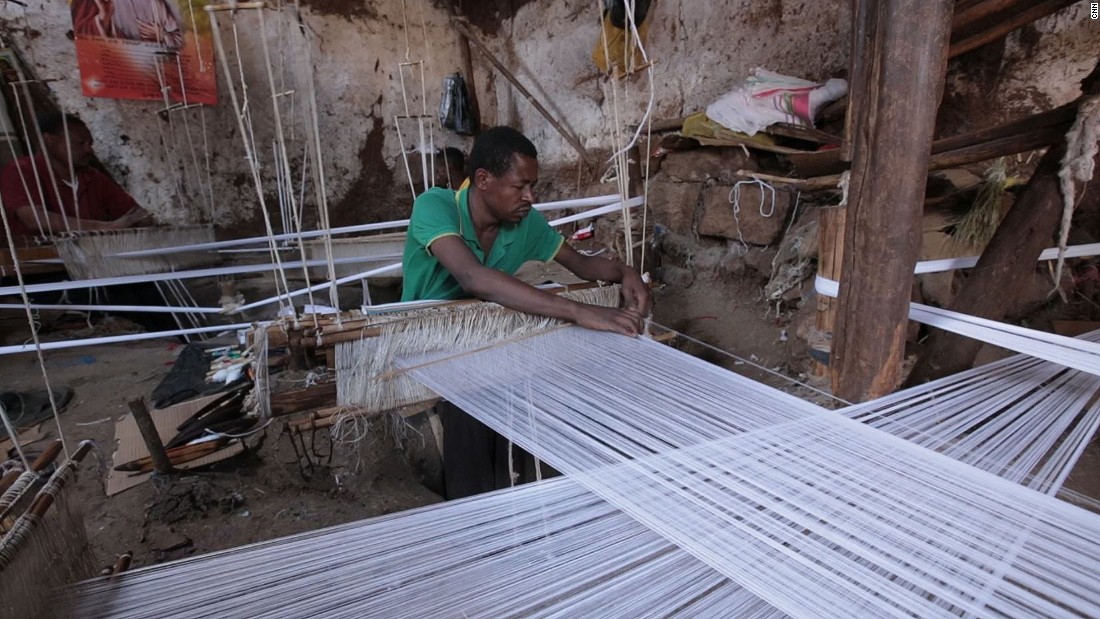 Fabrics are mostly woven by men, who use their hands and feet to create .
"(Fashion in) Ethiopia in the past was mostly local. It wasn't known on the international market," she notes. That, she says, is starting to change.
"A lot of international companies are investing in Ethiopia. The Turkish have a lot of big companies producing here and H&M are producing here."
Telling a story
Many companies are drawn by Ethiopia's textiles -- stunning woven cotton with a range of rich designs. However, there is also an increasing number of homegrown designers hitting the scene.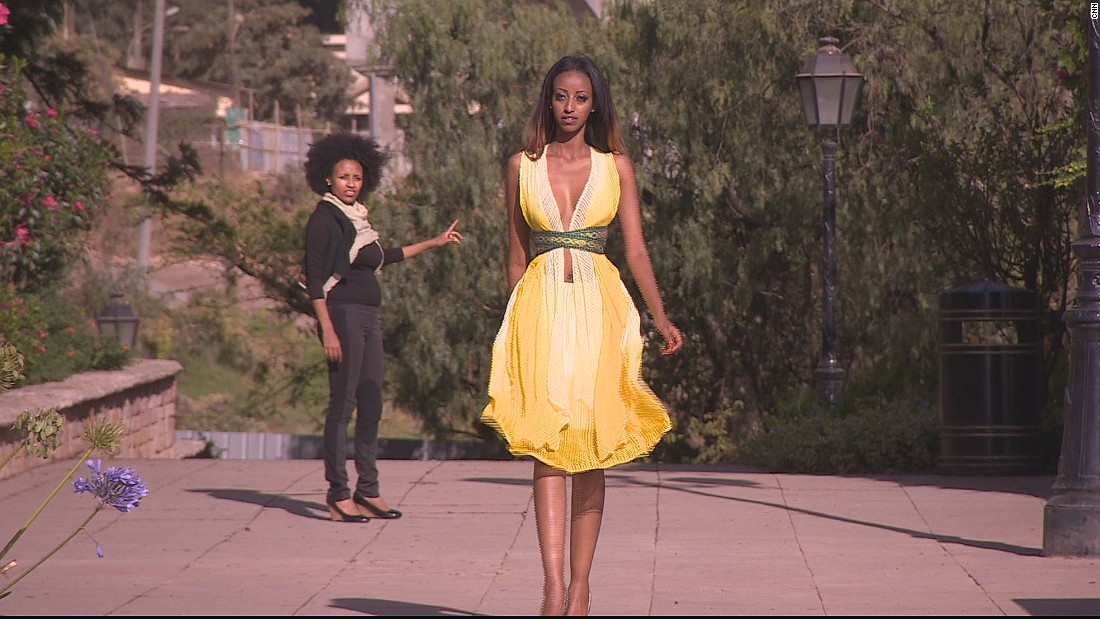 Local fashion designer Fikirte Addis is starting to get attention
Fikirte Addis studied child psychology, but ultimately the pull of her mother's sewing machine proved too powerful for her.
"I loved cutting (fabric)," she recalls. "I had a box full of dresses that I would reuse." The self-taught seamstress ultimately changed career, and she hasn't looked back. For her, Ethiopian fabrics give new meaning to the concept of weaving a story.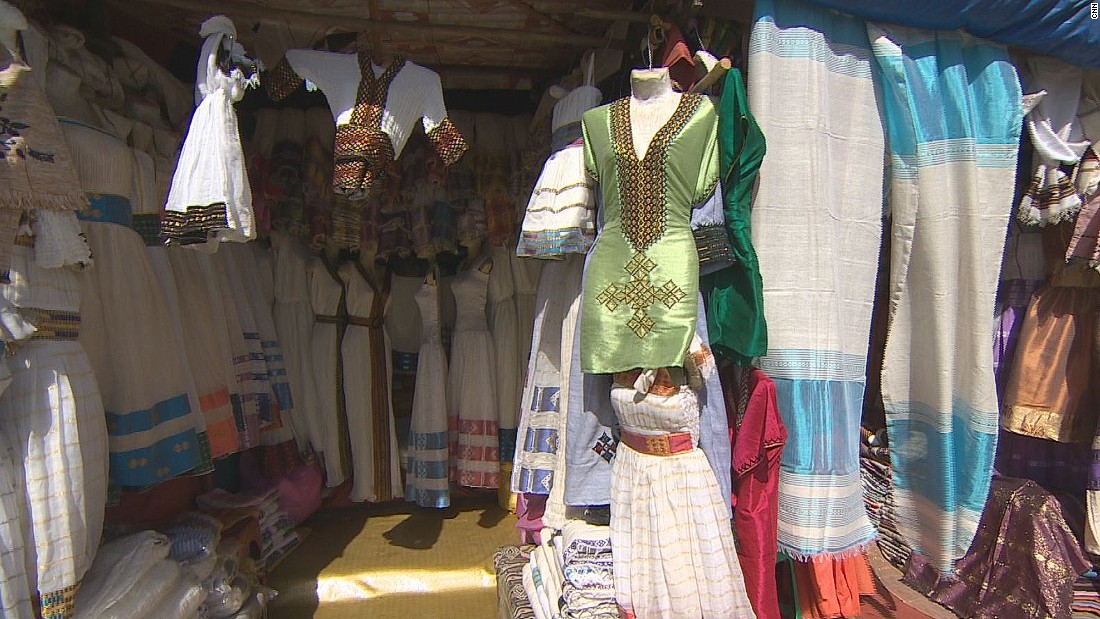 Addis also finds inspiration in the colorful local markets. Ethiopian-made
"When you look at (Ethiopian fabrics), you might see, for example, the eye of an ox, which is bold and beautiful, and has a lot of history in it," she says.
Addis' designs have hit the international market in recent years, and she's seen an increasing number of sales from abroad.
"The industry is in the making. We have a very rich tradition, good stories and amazing products," she says, adding, "I think we have a very good shot."