Usain Bolt Retains Title At World Athletics Championships In Beijing
When Usain Bolt crossed the line 0.01 seconds ahead of his twice-banned American rival Justin Gatlin to retain his world 100m title, it wasn't just yet another victory over the doubters. For those who had painted this battle as a nothing less than clash of good against evil in light of the doping issues that have left this sport on life support, Bolt's victory in the Bird's Nest stadium, where he made his name, may have even secured its future.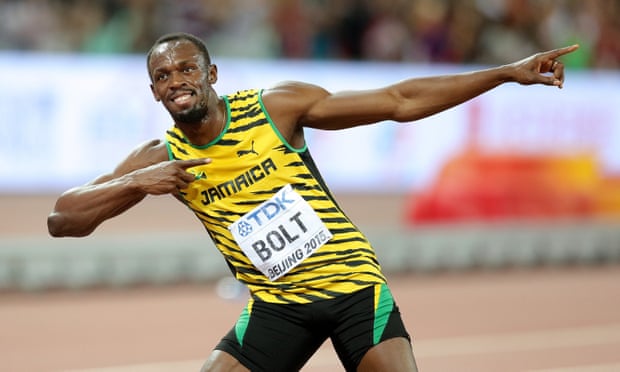 Usain Bolt celebrates after winning his third World Championships 100m title
"He's saved his title, he's saved his reputation – he may have even saved his sport," enthused BBC commentator and former world champion Steve Cram as Bolt crossed the line in 9.79 seconds, fractionally ahead of the seemingly unassailable Gatlin.
At 33, the American sprinter was unbeaten in 29 races and had recorded the fastest times in the world this year. Gatlin had sailed through his semi-final with ease, while Bolt, who has carried athletics on his shoulders for seven years but has struggled for form this season, looked uncharacteristically nervous as he crept through. Yet by the end, Bolt was striking his familiar poses and cavorting on the track in the manner to which his fans have become accustomed.
"One can overdramatise these things. But if you felt the impact in the stadium, you'll understand just how much every athletics fan really wanted Bolt to win," said Ed Warner, chairman of UK Athletics, which is currently conducting a review of strenuously denied doping allegations levelled at long distance runner Mo Farah's coach, Alberto Salazar.