Finally After Three Years, Andargachew Tsege's Family Allowed to Visit Him in Ethiopia
Andargachew 'Andy' Tsege finally gets access to a lawyer almost 1,000 days after being kidnapped by the Ethiopian authorities.
The family of a British man imprisoned in Ethiopia have been told they can visit him for the first time since he was illegally captured nearly three years ago.
On Monday, Andy Tsege will have been held for 1,000 days.
He was seized while at an international airport in Yemen, and taken to Ethiopia where he'd already been tried and sentenced to death in his absence.
The Ethiopians regard him as a terrorist, but his family say he's simply an outspoken critic of the government.
Mr Tsege was born in Ethiopia but sought political asylum in London, United Kingdom and was granted British citizenship.
UK's Foreign Secretary Boris Johnson has been under pressure to lobby the Ethiopian government for his release, and he raised the case with the country's PM during a visit to Addis Ababa on Thursday.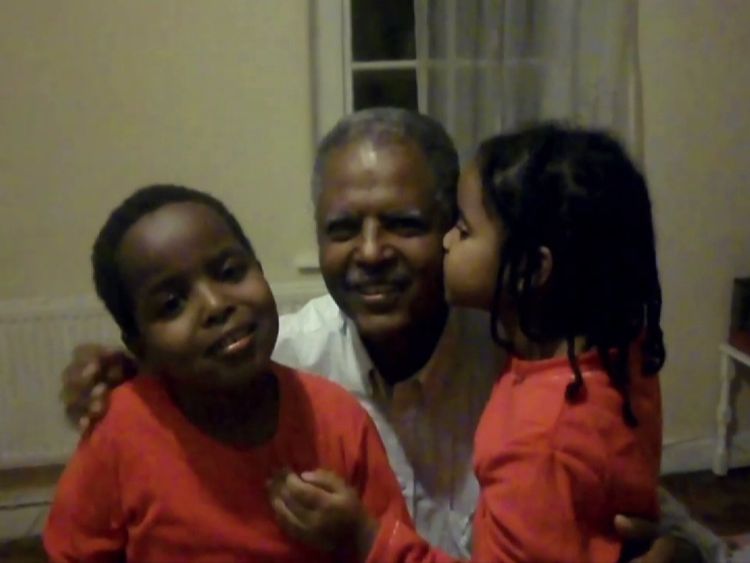 Andy Tsege pictured with his children
Mr Johnson said: "He now has a lawyer and he's been able to see that lawyer.
"We received undertakings that there would be regular access to that lawyer and an offer for Mr Tsege's wife and family to come out and see him, so we certainly raised those issues and made progress."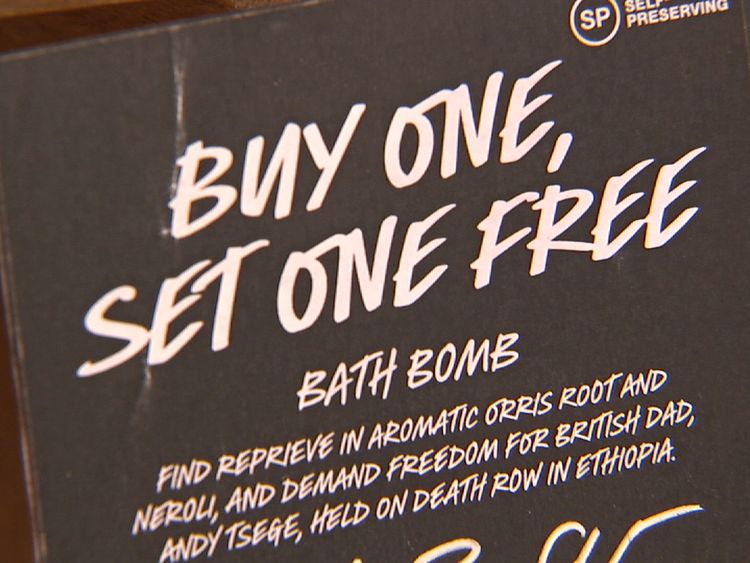 Retailer Lush is supporting Mr Tsege with a bath bomb under the slogan Buy One Set One Free
Mr Tsege's wife, Yemi Hailemariam, told Sky News she hoped it was a genuine offer – as she was previously warned she would be arrested if she travelled to Ethiopia.
"Although I'm very happy that he is finally able to see a lawyer after two and a half years, the coincidence surprises me that the day before the Foreign Secretary arrives in Ethiopia he suddenly gets access to a lawyer."