Ethiopian Family Living in Louisville Receives free car on Thanksgiving day
This Thanksgiving, a family from Ethiopia, now living in Louisville has a lot to be thankful for.
When they arrived in the United States earlier this year, they didn't know where they would live, or how they would get around.
That has all changed thanks to the generosity of others.
Workneh Korya's family now has a house to call home, and this week, some good Samaritans motivated by their Christian faith presented him with keys to a like-new car.
"Overwhelmed. Totally overwhelmed, you know? We did not expect such a blessing," Workneh said.
Workneh arrived in Louisville in August to study at the Southern Baptist Theological Seminary.
He says he had many fears about bringing his family to the U.S.
"What can we do? How can we live? What are we going to eat? And every – who will be our friend?" Workneh said.
Thanks to some fellow missionaries, his family lives in their west Louisville home at little cost.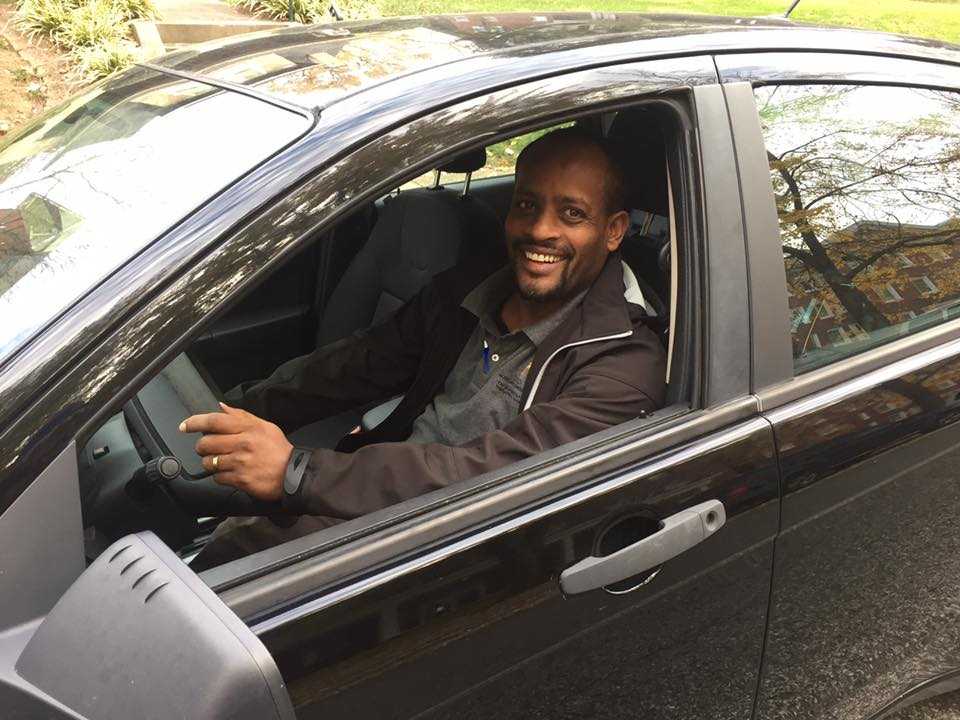 All he needed was a ride.
"Well, we knew he was going to need a car, because living in the west end and driving out to the east end to the seminary," said Mike Ware, of Touched Twice United Ministries.
Ware says he and a network of missionaries put out a call on Facebook for a donated car, and found one belonging to a woman in Shelbyville.
"And she said, 'Absolutely, we wanted to donate our car to somebody, and this is the perfect person,'" Ware said.
Workneh says he passed his driver's test and is now able to take his family wherever they need to go.
He can't thank the people who helped them get their start in Louisville enough.
"This Thanksgiving Day is a great day because of Jesus Christ, what he has done for us. We are so grateful," he said.
Missionaries also raised enough money to cover the first six months of insurance.
Workneh says he plans to earn his Master of Divinity and hopefully his PhD before returning to ministry in his home country.