World's fifth Largest Refugee Hosting Nation is Already Home to Nearly 750,000 Displaced
Majority of refugees in Ethiopia flee from war-torn South Sudan, Somalia and Eritrea. Ethiopia has been coping with a high influx of refugees from neighbouring countries, particularly from war-torn South Sudan, where millions have been displaced since a civil war erupted in 2013. The East African nation, one of the fastest growing economies in the entire continent, is currently hosting more than 740,000 refugees, becoming the world's fifth largest refugee hosting country.
Refugees in Ethiopia come mainly from South Sudan, Somalia and Eritrea. Earlier in November, the UN High Commission for Refugees (UNHCR) said the total of South Sudanese refugees and asylum-seekers in Ethiopia is now of approximately 322,452.
South Sudan, the world's newest nation, descended into war in 2013, when President Salva Kiir – of the Dinka ethnic group – fired his deputy, and rebel leader, Riek Machar, from the Nuer group, and his cabinet.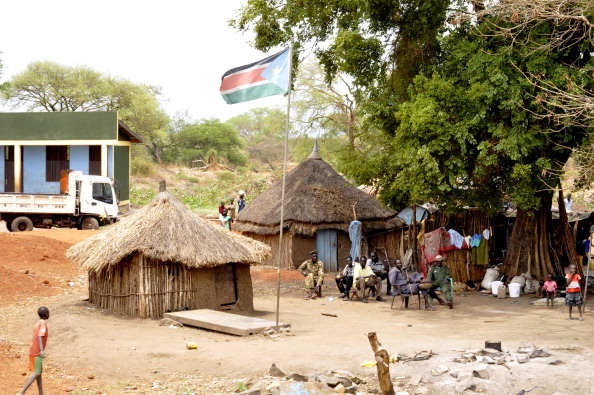 South Sudan refugees in the Kule refugee camp in Ethiopia
Ethnic-related violence spread. An estimated 50,000 people have been killed, hundreds of thousands are either facing starvation in the country or have fled, amid allegations of crimes against humanity committed by both sides, including rape, torture and the use of child soldiers.
Ethiopia is hosting an estimated 254,965 people from Somalia, a country that has been battling a 10-year long insurgency by al-Shabaab terrorists, who pledged alliance with al-Qaeda in 2012, and have been increasingly urged by the Islamic State (Isis/Daesh) group to join their struggle.
Ethiopia is also the starting point for Eritrean refugees who want to cross the Mediterranean to start a new live in Europe. After Syrians, Eritreans are among the largest groups of people who embark on perilous journeys to Europe every year.