How Ethiopia's Prince Lij Iyasu Scuppered Germany's WW1 Plans
A hundred years ago, the Ethiopian prince Lij Iyasu was deposed after the Orthodox church feared he had converted to Islam. But it also scuppered Germany's plans to draw Ethiopia into World War One, writes Martin Plaut.
In January 1915 a dhow slipped quietly out of the Arabian port of Al-Wajh. On board were a group of Germans and Turks, under the guise of the Fourth German Inner-Africa Research Expedition.
Led by Leo Frobenius, adventurer, archaeologist and personal friend of the German Emperor, Kaiser Wilhelm II, its aim was nothing less than to encourage Ethiopia to enter World War One.
Germany believed that the Suez canal was Britain's "jugular vein" allowing troops and supplies to be brought from Australia, New Zealand and India.
The war plan
An assault on the canal by Turkish and German forces had been repelled in early 1915, but it was clear that this was not the final attack.
Ethiopia – an independent nation – was the major power in the region and Germany believed that if it could persuade the Ethiopians to enter the war on its side, British and allied forces would have to be withdrawn from the Canal and other fronts.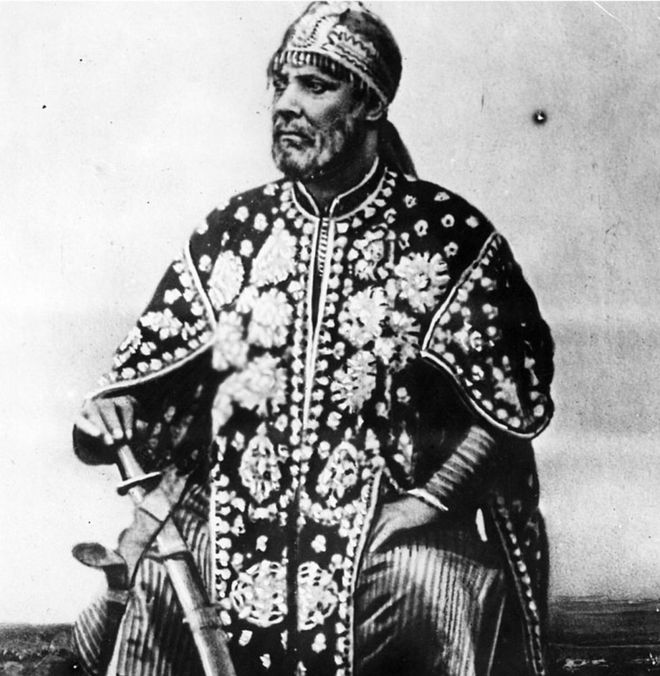 At 16 years old, Iyasu took the opportunity of the death of the regent to claim personal rule. (Getty Images)
The aims of the General Staff in Berlin were: "To force the enemy to commit large forces in defending their colonies in the Horn of Africa, thus weakening their European front and relieving the German forces fighting in German East Africa."
This called for "insurrection" in Sudan with the aim of toppling British rule and attacks on French-ruled Djibouti and Italian Eritrea.