10 Of Africa's Most Influential Countries
1. South Africa
South Africa is the only African country that is a member of the G20 and BRICS (the Brazil, Russia, India, China and South Africa grouping), and the only African country of the EU's 10 global strategic partners.
This is mainly because South Africa is the EU's largest trading partner in Africa but it certainly gives the country a global clout that Nigeria currently lacks. Nelson Mandela's profile and the international activism of his successor, Thabo Mbeki, saw the former apartheid pariah state significantly increase its leverage in Africa and globally after 1994, and it simultaneously benefited from several years of healthy economic growth.
2. Ethiopia
Name of Ethiopia is written 44 times in the bible. It is not only a matter wealth. It is also a matter of history, independence, military, politics, diplomacy etc… In all perspective you could not found any country which is more influential like ETHIOPIA in Africa. Just remember more than 20 African countries took the flag of Ethiopia after the battle of Adwa. With regards to the economy now Ethiopia is rising from the ash.
Ethiopia used the first railway and telcome in Africa, … Coffee first grew in Kaffa region of Ethiopia. The first humans lived in Ethiopia Today, Ethiopia is SS Africa's Mightiest Military power, 4th biggest and fastest economy, with no drop of oil.
Ethiopia defeated Italian colonials at Adwa, then Africans realized a black man is capable of saying No! to Europeans. Ethiopia (along with Russia) is the only sovereign nation that hasn't been ruled by a foreign power, (A privilege even US, UK never enjoyed) Africans knew that it's possible to be still be Black and yet mighty over history. Ethiopia drew its calendar from the beginning (commemorated new millennium just 5 yrs ago -) writes with its own alphabet system (ሀለሐመሠረሰቀበተቸ .. if your Unicode sys captures it), it's own version of Christianity not dictated by European guns, Then Africans learned it's possible to draw Black-man's version of lifestyle.
The first 'Azan' – prayers world wide were screamed in Ethiopia after founder Mohammad and followers were persecuted. Ethiopia rejected Neo-liberalism (the Washington consensus) and adopted DDv'tal State system, recorded upto 3rd fastest growing economy world wide only behind China and India in 2008 when global recession harassed big nations. So Africans discovered that their continent can say No! to western preconditions to survival of their own citizens. Ethiopia is building Africa's biggest dam – GERD – with 5 bln USD funded by itself to show Africa that it can dream big and satisfy it with a means d/t from only foreign aid.
Ethiopian Airways: Ethiopia has its airline in 1940s when others were suffering from evils, the first black African to captain those crafts – Ato Alemayehu is Ethiopian. The first black African who won Olympic gold Abebe Bikila in 1950s bare-footed on the streets of Rome, that Ethiopia defeated twice within 40 years of colonial agression – he said he run bare foot because he "… wanted to show that my country, Ethiopia has always defeated with courage and commitment."
Ethiopia
3. Egypt
More Arab than African and with a recorded civilisation going back centuries, Egypt is one of the first nation states in the world. It regained its independence (from Britain) in 1953 – earlier than Algeria, Nigeria or South Africa. Since independence, Egyptian politics (and also much of its economy) have been dominated by the influence of its armed forces.
Although it has one of the largest and most diversified economies in the Middle East and Africa, recent years have seen it embroiled in turmoil. 1953 african futures paper 14 • March 2015 7 In 2011 President Hosni Mubarak was forced to step down as the widespread popular protests of the Arab Spring spread across North Africa.
4. Kenya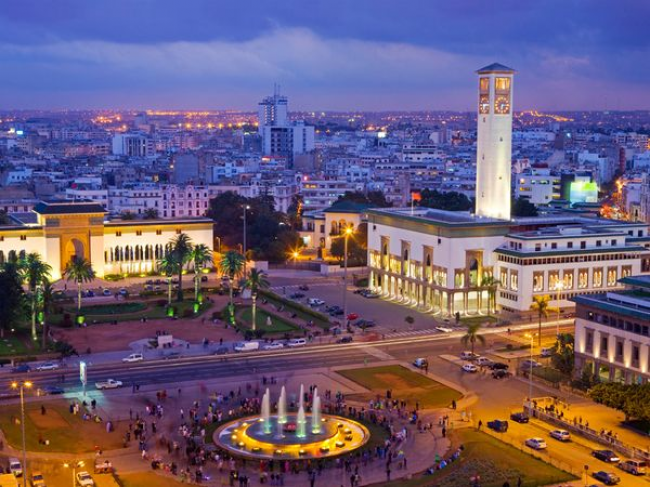 5. Morocco
6. Nigeria
7. Uganda
8. Rewanda
9. Zimbabwe
10. Algeria