The Nile Project's Mesmerizing New York Concert
The power of music to unite people beyond borders was in full display in New York last week during the Nile Project's unforgettable performance at Lincoln Center on March 19th and at Pace University's Schimmel Center on March 20th.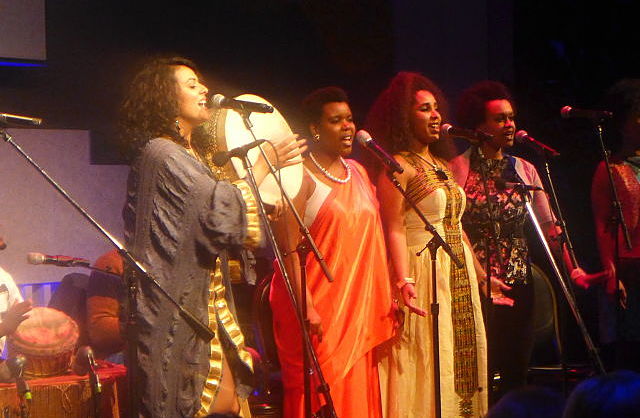 The Nile Project performing at the Lincoln Center in New York
The Nile Project is made up of over a dozen singers and instrumentalists from the Nile Basin countries. As the program notes the group "weaves together the deep grooves of Ethiopia with the Arab classical traditions of Egypt and Sudan, and the rarely heard music of Burundi, Rwanda, Uganda and Kenya."
Ethiopian artists include Meklit Hadero, Selamnesh Zemene, Jorga Mesfin, Endris Hassen, Dawit Seyoum, Mekuanent Melese and Asrat Ayalew.