Ethiopian Oil Marketer Plans A $5 Billion Refinery Within 10 Years
CAPE TOWN (Reuters) - Ethiopia's leading private oil marketer plans to build a $5 billion refinery within ten years to meet the growing demand for refined products in a region experiencing fast economic growth.
A refinery could compete with imports from India, the Gulf and beyond, and also help African countries extract more value from their own oil discoveries.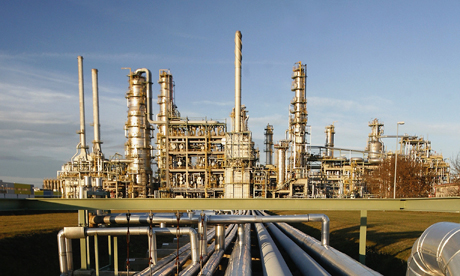 Eastern Africa is the latest frontier in the global hydrocarbon hunt after gas discoveries off Tanzania and Mozambique and oil finds in Uganda and Kenya.
Tadesse Tilahun, the chief executive of National Oil Ethiopia, said the final decision to build a refinery producing between 200,000 to 300,000 barrels per day was yet to be taken.
"It is a firm plan because oil demand is growing in Ethiopia... about 10 percent each year from the annual consumption of 3 million cubic metres and in the next 10 years we expect that to double," he told Reuters at an African oil refining conference in Cape Town.
"I would assume in the next 10 years we should have the refinery on the ground," he said.
National Oil's shareholders include Saudi billionaire Mohammed Hussein Al Amoudi, whose investment portfolio in construction, gold, hotels and energy has helped amass an estimated fortune of over $10 billion, according to Forbes.
Tadesse did not mention where the funds to build the refinery would come from but has previously said other private and public investors would need to come on board.