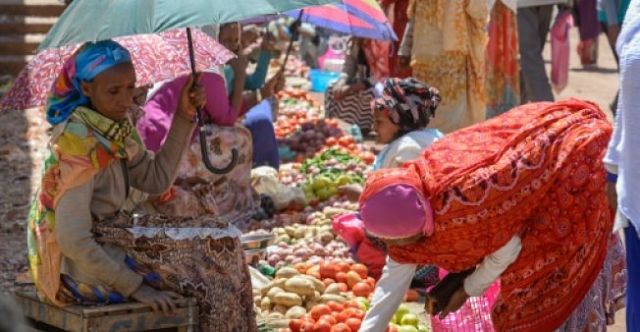 (© AFP | In the Eritrean town of Senafe traders are now doing good business)
AFP
With border open, Ethiopia and Eritrea are back in business
ETHIOPIA-ERITREA BORDER (ETHIOPIA) – For two decades, little besides soldiers, refugees and rebels moved across Ethiopia and Eritrea's closed border, but today the once-barren no man's land teems with activity.
Horse-drawn carts, buses full of visitors and trucks piled high with bricks and plywood make their way across the frontier, watched by relaxed soldiers from the two nations' armies who just months ago stared each other down from trenches carved into the rocky soil.
After 20 years of bloody conflict and grim stalemate, the Ethiopia-Eritrea border is bustling once again, revitalising frontier towns and allowing the countries' long-estranged populations to reacquaint themselves.
"We have everything we didn't have before, from the smallest to the biggest products," said Abraham Abadi, a merchant in the Eritrean town of Senafe whose shop is now filled with biscuits, drinks and liquor made in Ethiopia.
Read more »
—
Join the conversation on Twitter and Facebook.