Fendika cultural dance group. (Courtesy image)
Tadias Magazine
By Tadias Staff
Published: September 20th, 2018
New York (TADIAS) — This month a festive Meskel holiday party is coming to Brooklyn, New York featuring Ethiopia's internationally acclaimed Fendika cultural dance group all the way from Addis Ababa and the U.S.-based renowned guitarist Selamino – Seyoum Selam Woldemariam, who is a former member of the legendary Ibex and Roha bands.
"The Meskel holiday in Ethiopia is punctuated by the lighting of an enormous bonfire at the climax of the night," note organizers in their event announcement. "In that vein we will be lighting our own musical bonfire with two legends of Ethiopian dance and performance."
The event, which is scheduled for Saturday, September 29th and Sunday, September 30th, is set to take place at Lightspace Studios that's located steps away from the popular Ethiopian restaurant Bunna Cafe.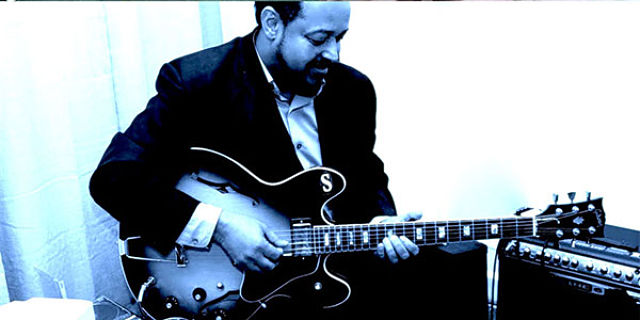 Selamino – Seyoum Selam Woldemariam, is "a renowned guitarist who has been in the industry for over 40 years," notes Bunna Cafe's event announcement. "Selamino was part of a number of famous bands in the 70s and 80s, including Black Soul Band, ROHA, and Ibex. He continues to perform at venues in the DC area with his keyboardist Ashebir Gebremeskel." (Courtesy photo)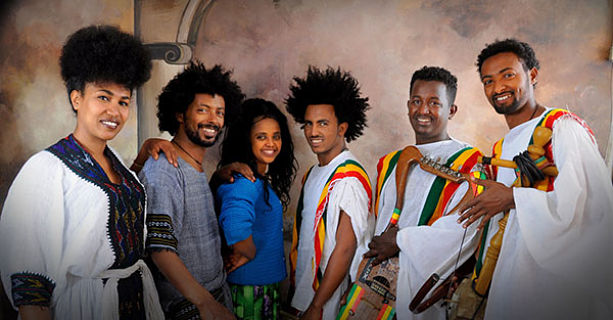 Fendika. (Courtesy photo)
"The Azmari tradition is an Ethiopian form of musical storytelling that uses improvisation, dance, humor, and Ethiopian instruments to create a one-of-a-kind collective experience. Nobody does it better than Fendika," the announcement adds. "Fendika (tr. "exult!") takes its name from Melaku Belay's famous decades-old club in Addis Ababa — a club that has kept its grasp on the traditional art and dance style, in the face of Addis' own version of gentrification, and a changing, modernizing look and feel in Fendika's neighborhood."
—
If You Go:
Sat, Sep 29, 2018, 8:00 PM – 3:00 AM
Lightspace Studios
1115 Flushing Avenue
Brooklyn, NY 11237
Ethiopian food and drink will be served.
Limited parking is available in the neighborhood.
$25 online or at the restaurant. $30 the day of.
Everything is eshi!
Click here to buy tickets
Join the conversation on Twitter and Facebook.