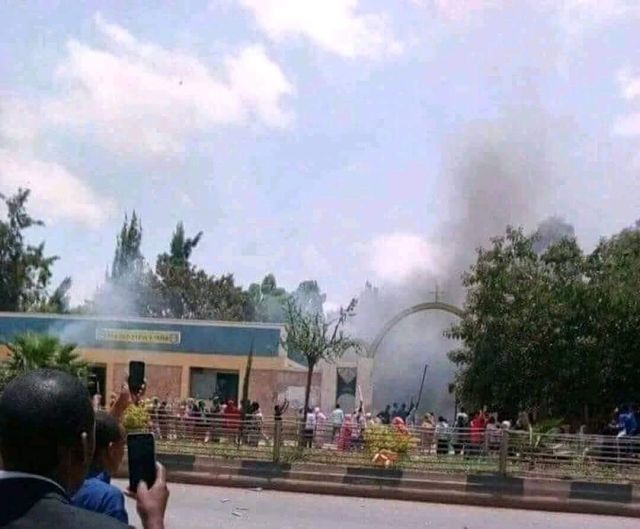 Violence broke out on Saturday in Jijiga with mobs looting properties owned by ethnic minorities. Security officials shot dead four people, a witness told Reuters. (Photo via Twitter)
Reuters
Updated: AUGUST 8, 2018
Authorities have shut off Internet access in eastern Ethiopia amid an outbreak of violence there, residents said on Wednesday, a sign of the challenges facing reformist Prime Minister Abiy Ahmed in containing ethnic tensions in parts of the country.
The residents, one speaking from Oromia region and the other from the city of Harar, said the connection had been down for three days — the first time access has been cut off since parliament lifted a state of emergency in June.
Ethiopian government spokesman Ahmed Shide did not immediately respond to a phone call and a text message seeking comment on the shutdown, which was reported on Tuesday by digital rights group Access Now.
Violence broke out on Saturday in Jijiga, the capital of Ethiopia's Somali region, with mobs looting properties owned by ethnic minorities. Security officials shot dead four people, a witness told Reuters.
The government said unrest had been stoked by regional officials.
The residents in Oromia and Harar said they were concerned the violence could spread from the Somali region into other parts of eastern Ethiopia, in part because tit-for-tat ethnic reprisals were one part of the unrest that roiled the country for three years until the resignation of Prime Minister Hailemariam Desalegn in February.
Read more »
—
Join the conversation on Twitter and Facebook