A man in northern China has been arrested on his wedding day after his wife's family realized that the 200 guests he invited from his side as family and friends were paid actors.
According to local media in Shaanxi province, the family of the wife, surnamed Liu, became suspicious during the conversations they were having with people from the groom's side who said they were "just friends" and not making clear how they knew him. When the ceremony started without any trace of the groom's parents, the game appeared to be up.
In interviews with regional TV station Shaanxi TV "guests" said they were paid 80 yuan ($12; £9) by the groom, named as Mr. Wang, for the day to pose as family and friends. Some said they are normally taxi drivers and students, and one man revealed a conversation he had with the groom on social media platform WeChat, negotiating a price for him to be there.
As for the bride, it's reported that the couple had been together for three years, but didn't notice anything wrong at first as they had completely different circles of friends.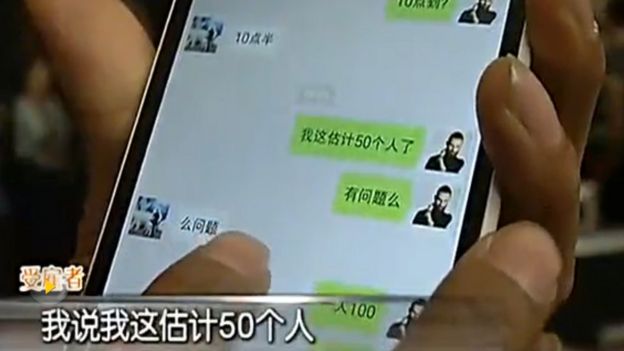 One hired 'guest' showed an online conversation in which he haggled over the price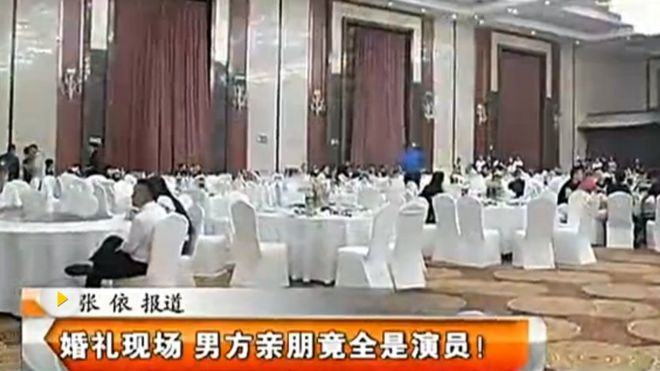 Local television showed the aftermath of the wedding, complete with bewildered guests