Next week the Ethiopian Jewish Holiday 'Sigd' will be celebrated at the American Jewish Historical Society in New York City (AJHS). Organized by AJHS in partnership with Chassida Shmella, the event includes "a special evening of music, artifacts, rituals and food on Sunday, Dec. 18th at 5pm in the Forchheimer Auditorium at AJHS (15 West 16th Street)."
"Sigd: An Ethiopian Jewish Celebration will feature a performance by Anbessa Orchestra, a display of items from the AJHS' American Association for Ethiopian Jews collection, a ritual led by Ethiopian spiritual leaders and a feast of traditional Ethiopian foods" AJHS announced.
As a holiday celebrated by the Beta Israel (Ethiopian Jewish) community, Sigd has been recognized as a state holiday in Israel since 2008. "Sigd commemorates the giving of the Torah and the ancient communal gatherings on Mount Sinai," AJHS notes. In Ethiopia, "thousands of Jews traveled on foot every year from Gonder Province to the village of Ambober, where the joyous celebration included prayer and fasting. Each year, the Sigd celebration offers a unique experience."

Anbessa Orchestra.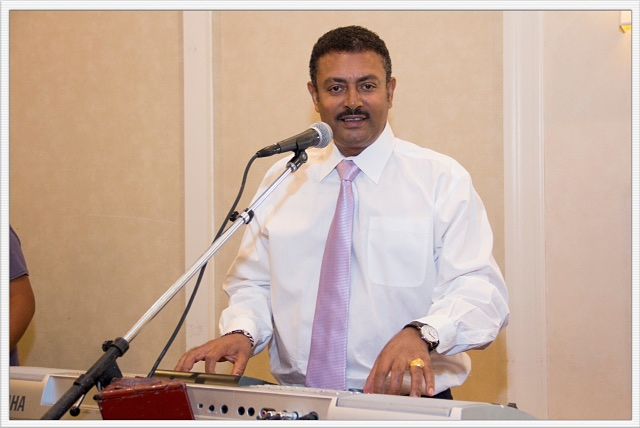 Abay Mengist, who will sing one song during the celebration.